Explore our wonderful
coastline
Explore our wonderful
coastline
Lulworth Cove is one of Dorset's best and most well-known attractions. It's ideal for the budding photographer, geographer or simply for a leisurely walk along the Natural World Heritage Coastline and the challenging hills.
Lulworth Cove is about 50 minutes drive from Bournemouth and makes a perfect day out.
The coastline around Lulworth has many excellent beaches, accessible from either the land, or the sea. To the West are the beaches of Middle Beach and Durdle Door, whilst in the east are the beaches of Mupe Bay and Arish Mel. The beaches to the west of the coast are open to the public, and you will find a car park and refreshments at the Durdle Door Holiday Park.
Lulworth Cove was formed approximately 10,000 years ago by the awesome powers of a river and the sea. It continues to evolve behind a narrow Portland stone entrance as the softer Purbeck, Wealdon, Greensand and Chalk exposures are eroded.
Free to access but car parking charges apply.
Address
• West Lulworth
• Dorset
• BH20 5RN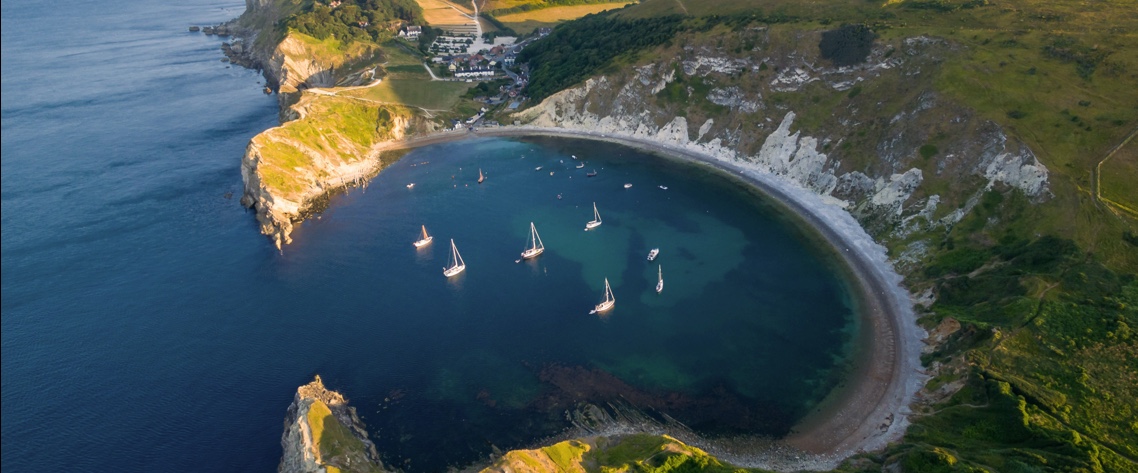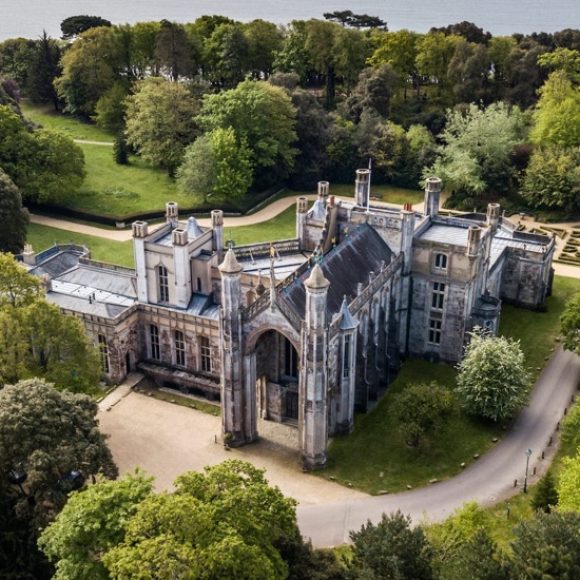 Highcliffe Castle offers the perfect opportunity to enjoy the castle and a walk through the wooded grounds or take a gentle stroll along the cliff top to enjoy the views across to the Isle of Wight.
Highcliffe Castle is an important example of the Romantic and Picturesque style of architecture; its significance recognised nationally by its Grade 1 listed status. Once inside you will discover the fascinating story of how this once lavish home was destroyed by fires, left to ruin, and subsequently brought back to life.
The Bournemouth Beach Lodges offer an enchanting overnight stay overlooking beautiful beaches in a tranquil location all year round. The Lodges are located only a few steps away from the soft sand and lapping waves and offer stylish accommodation for up to four adults and two children, each with their own extensively equipped kitchen, toilet, shower room and WIFI. The Beach Lodges are a perfect mix of home comforts and holiday treats wrapped up in your very own seaside space with stunning uninterrupted sea views.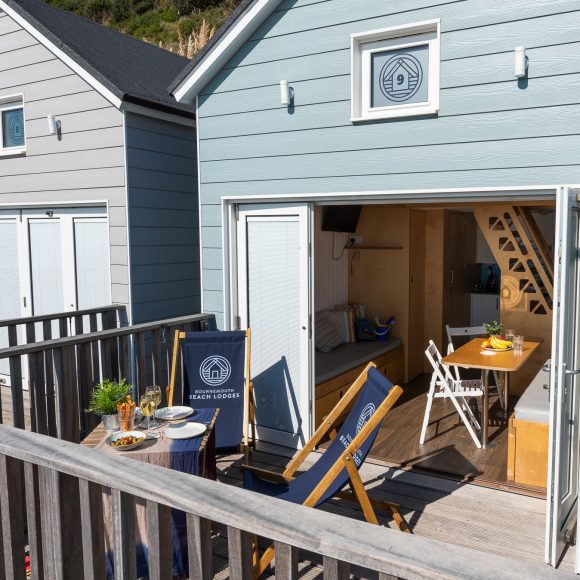 We love our beaches, and giving our furry friends some well deserved exercise is very important.
Here in Bournemouth, we love to see dogs enjoying our spectacular stretch of coastline, whether getting plenty of fresh air on a clifftop walk or playing at the water's edge in our designated dog zones. Here's some information about where your four-legged friends can stretch their legs and how to make their visit to Bournemouth as enjoyable as possible.